I love the summer! This season, my dogs and I pack up and head out of doors as much as possible. Here's what I carry when I go...
To a bbq:
BBQs are my favorite! I usually bring a bottle of wine or two, so I carry a big tote. My go to is this beautiful
Michael Kors Saffiano
.
To the park:
On Saturday mornings I often go to
The Trails
, a tiny cafe in Griffith Park. I usually take a durable crossbody, like the
Whipstitch Crossbody Saddle Bag
($49 at Urban Outfitters). It keeps my hands free to pick up the delicious apple pie from the window, and can keep up if I decide to go hiking to work off that whipped cream I ordered.
To Disneyland:
For a day at Disneyland I carry a big crossbody with a zipper. It has to carry water bottles, layers of clothing, and lots of sunscreen! It needs to be lightweight, and it has to let me have my hands free. I usually take my favorite
Susan Nichole Blossom
, it's a vegan leather bag with pockets you won't believe. Unfortunately it's not available anymore, but I was thrilled to see the
Skylar
on sale for just $38!
To the movies outdoors:
When we go the any of the outdoor movies in LA, we really do it up! We clear out all the cheese, crackers, munchies and wine at Trader Joes. You need a big bag to fit all that! I carry my trusty "
How Does She Do It
" by Stella & Dot, seriously best purchase ever. I love the stripes, and it has a water bottle holder inside that's just brilliant. The How Does She Do It is only $89, and if you get one right now you also get a free
Detachable Strap
which would be great for keeping your hands free hauling all that food in!
Extra bonus!
A calendar of ALL the outdoor movies in LA!
What do you carry over the summer?
This post is part of the SoCal Blogger Society's Linkup. If you're a blogger in Southern California, I'd like to introduce you to your new favorite resource!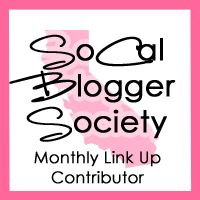 Also linking up with Treat Yo' Self Thursdays, because being outdoors during the summer is my favorite way to treat yo' self.